Welcome to
Brewer Counseling, LLC
Learn. Grow. Thrive.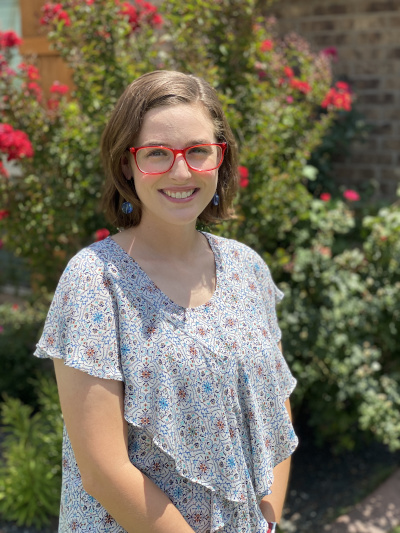 Hello! I'm Kelsey
Licensed Professional Counselor – Supervisor
I received my Bachelor of Arts in Psychology in 2013 and my Master of Science in Clinical Psychology in 2015. As a Licensed Professional Counselor – Supervisor (LPC-S), I am trained to help anyone with a wide variety of psychological or mental health struggles. I specialize in trauma therapy and am certified to provide EMDR therapy.
I also am certified to train License Professional Counselor – Associates as they work to meet the requirements set forth to receive their full licensure.

Individual Therapy
In a therapy session, my goal is to create a safe, calm, and comfortable space for you to express yourself. Therapy is built on a foundation of trust between me, as your therapist, and you. Group Therapy
Group therapy provides many the opportunity to work through a problem, see that they are not alone, and receive support from others.
My Expertise
Over the course of my career, I have worked in a variety of places. This has afforded me the opportunity to work with a variety of people and psychological issues.
Read More
Trauma is an event or series of events that you have a hard time dealing with and can be overwhelming at times. Symptoms include nightmares, flashbacks, lack of trust in others, and feeling scared a majority of the time. Whether it is past or present, we will get through it together.
Read More
It's not just feeling sad. It includes having little to no energy, problems with weight, and having trouble seeing the positive side of situations. I can help you focus on more positive things in life and get you going again so that life looks more like what you want it to be.
Read More
This is more than just your everyday stress. This is worrying about many different things constantly, overthinking situations, and not being able to relax no matter how much you want to. I can help you "retrain" your brain, alleviate your symptoms, and cope with anxiety on a daily basis.
Self-Esteem / Self-Confidence
Read More
Some base their worth on how good they are at something or what people think of them. These things are temporary, and your self-esteem will shatter if something goes wrong. We can grow and place your self-esteem in something that is not temporary.
Read More
These are times when you could get so overwhelmed and you need additional assistance to help you through a situation. During these times, I will use the resources at my disposal to ensure your well-being. This can include collaborating with other therapists or involving emergency services. I will walk you through every step of the way.
Read More
Women view topics through a different lens than their male counterparts and have situations which solely apply to them. During therapy, we can discuss topics such as body image, self-esteem, or Post-Partum Depression through the female lens.
Read More
Anger is an emotion that is typically avoided as we often do not know how to process it or how it will manifest. Through anger management, anger is viewed as a healthy emotion and processed in an adaptive way that can be used in everyday life.
Read More
We often start out in a career field and several things can happen: 1) your chosen path was not what you thought it would be or 2) you are wanting a change after being in your career for a while. I can help guide you during this transition in your life where you find what you are passionate about and make it something you do every day.
Read More
We are often faced with situations in which we have no idea what to do. We cope in ways that we already know, but sometimes the situation calls for something new. I can help you developing skills to handle whatever situation life throws at you.
Domestic Violence / Abuse
Read More
Relationships are complex and not always healthy. Sometimes, relationships turn out to be a place where you are abused, trapped, and afraid. I can help you recognize these patterns and form a way out of this situation to live a happier and healther life.
Read More
Each of us grow up learning skills that are essential to everyday life such as writing a resume, creating a budget, resolving conflicts, or cooking. I can assist you in developing these skills and others that are essential for day-to-day life.
Read More
Drug use is a way of coping with situations that involve emotions that do not want to be felt at the time. It works temporarily, but it is not a long-term solution. I can help you find resources to help you withdraw, stay sober, and help you process your emotions so that you live a healthier life.
Read More
Wheather you are headed off to college, lost your job, getting married, or have suddenly become a widow, life has many transitions that make us think twice about what life will look like in the future. I can help guide you through these transitions as you process your emotions, think about the next steps, and form a plan for the future.
Read More
Whether it be platonic, familial, or romantic, relationships are complicated. I can help you learn to communicate better which will help you be able to resolve conflicts before they even start or to solve them faster.
Self-Harm / Suicidal Ideation
Read More
Many people have thoughts of suicide at some point in their lives as things become too much. It happens more than people think. Also, people at times harm themselves as a way to cope with a situation to have control over it. It makes sense. I can help you navigate through your thoughts and find other ways to cope with your situation that will be helpful long-term and not be harmful to you.
Read More
You might not have had the best deck of cards growing up in terms of the environment you were raised in. You might not get along with your parents, siblings, or other family members, and that shows in other areas of your life. I can help guide you to figure out how you want to handle these relationships and how to improve them as well.
Read More
This can be an uncomfortable topic to discuss and I am sensitive to that fact. If you are currently being abused or have a history of it happening to you, both are relevant to how you live your life today. I can help you work through any past events that still get to you and help you remove yourself from a current situation.
Read More
There are people that talk about the five stages of grieving. Grief involves these stages, but it is much more complex. It's a roller coaster with no set time table. Together, we will unearth what it is you are grieving, go through it, and grow through the experience. Grief is never completely over, but it is possible to come out the other side as a person who uses the experience as a way to grow.
Resources
There are many resources (in addition to the services that I can offer) available to you – from other counseling services in the community to information on the more common mental health issues, click below to read all about it.
Contact Me
Feel free to ask any questions. For emergencies call 911 or visit your nearest hospital.
6402 98th St, Suite 200 | Lubbock, TX | 79424